Elle Hong (b. 1995, Hawai`i, USA)
MFA (Dance), University of Colorado Boulder '21
Graduate Certificate (Emergent Technologies & Media Arts Practice), University of Colorado Boulder '21
BA (Dance; Sociology), Wesleyan University '17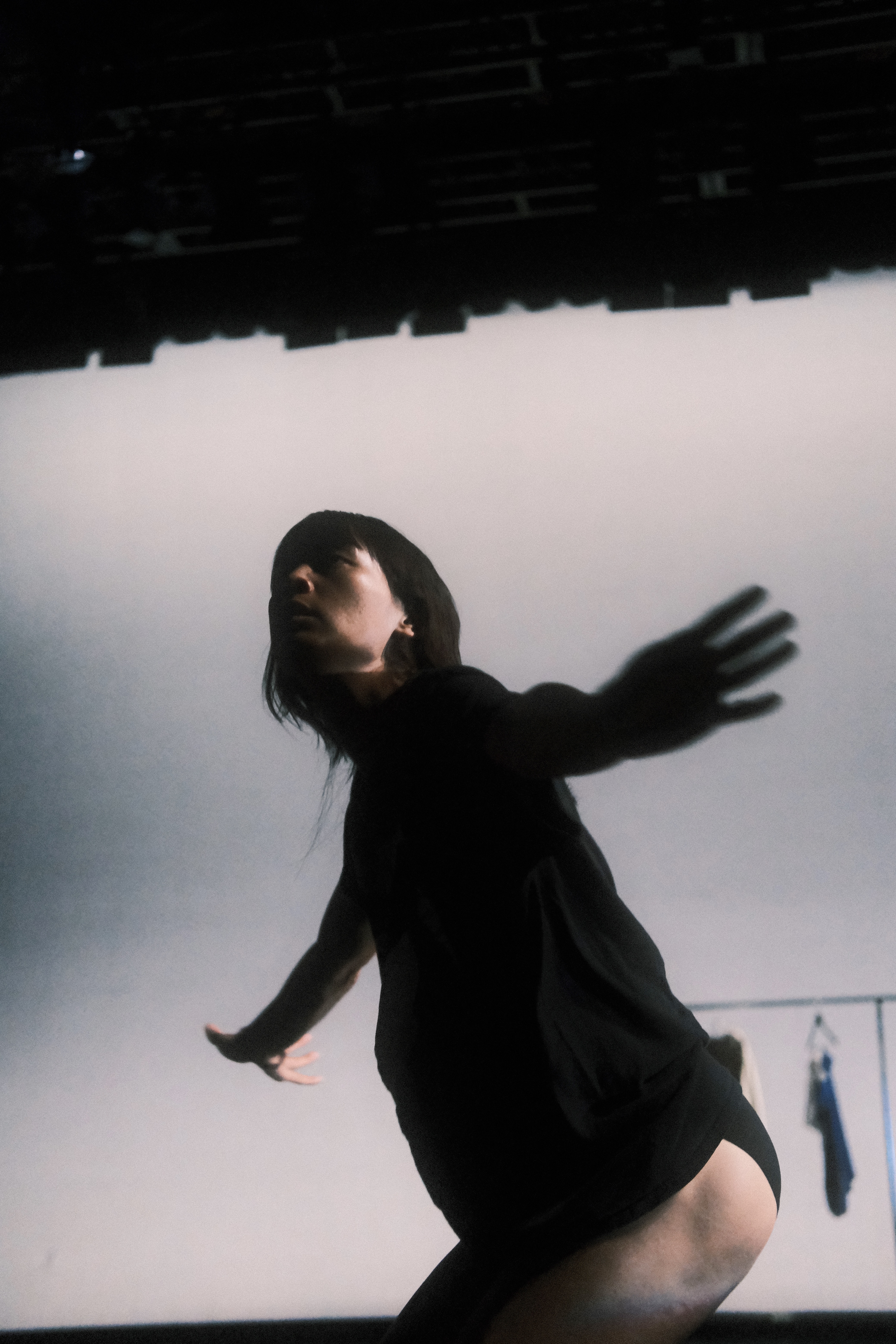 Elle Hong is an antidisciplinary artist currently based in Cheyenne/Ute/Arapaho Territories (Denver, CO). She holds an MFA in Choreography with a Graduate Certificate in Emergent Technologies & Media Arts Practice from the University of Colorado Boulder, and a BA in Dance & Sociology from Wesleyan University. Elle provides dramaturgical support for artists Helanius J. Wilkins ("The Conversation Series: Stitching the Geopolitical Quilt to Re-Body Belonging") and LA Samuelson ("Telegraph Valley"), and has toured as a performer for Michelle Ellsworth ("Evidence of Labor"; "Post-Verbal Social Network").

Current research interests include improvisational processing as making, ease/effort, being/nothingness, dis/embodiments of femininity, and risk. Ultimately, she aims to feel radically present while in a state of complete dissociation, or, is trying to embody the moment/train for the times. Her work uses dance as a primary text for transcending the (representational) limitations of the body.

For commissions, bookings, and all other inquiries, please email: ellehong[dot]art[at]gmail[dot]com.



-----------------



All rights reserved by the artist unless otherwise noted. Works appearing on this site should not be duplicated or displayed elsewhere without written permission from the artist.