GET OFF (2017)

Choreography:
Elle Hong in collaboration with Thomas Reid
Dancers:
Elle Hong & Thomas Reid
Lighting Design:
Chelsie McPhilimy
Photography:
Ella Israeli
Videography:
Brendan Plake
Music:
Oneohtrix Point Never, College, Chromatics, Vanessa Carlton
NOTE: This work was choreographed and presented in conversation with
Sarah Mark Mininsohn
's "starry-eyed lizard duets."
Premiered at the Patricelli '92 Theater, Wesleyan University
(Middletown, CT)
, April 2017.
---------------------------------------

GET OFF
is a two-part, queer/ed
pas de deux
(French, "dance for two"). Utilizing a heterocentric, recognizable modality as a choreographic framework,
GET OFF
considers the role of the social body in inscribing hegemonic concepts of aesthetic and sexuality. Two dancers delve into queer-formative memories and spaces: sneaking back into one's house, parking lots, the club, the woods. What is the impact of one's history on the dancing body, and how do we perceive history through dance?
This work mines the dancing body as archive; it presents an ongoing conversation between how one is trained to be in a body based on external perception, as well as movement potentialities born through committing towards liberation.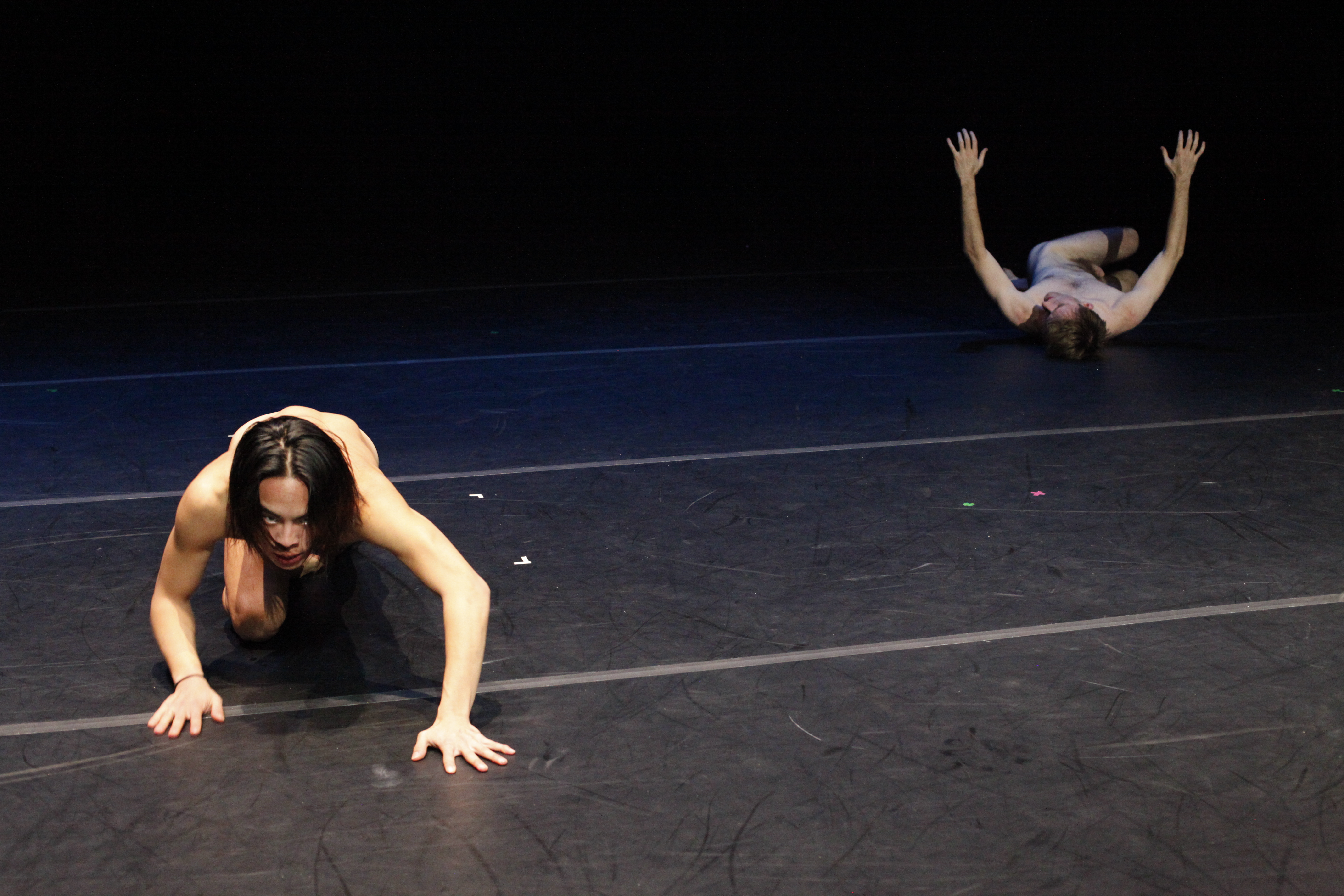 To view this work, enter the password: getoff2017